Terranobako Salau 2017-05-06 - dee snider
2017-05-06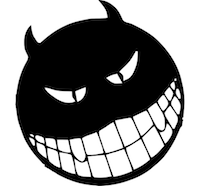 Informazioa
---
1- Roger Waters & Paul Carrack-Hey You.
2-Eddie Vedder & Ben Harper 'Under Pressure' Hard Rock Calling
3-Bruce Springsteen & Paul McCartney - Twist And Shout (Live)
4-P.F.M (Premiata Forneria Marconi) - La carrozza di Hans (Live 1971)
5-Magnum - It must have been love
6-Avantasia - The Story Ain't Over (The Flying Opera)
7-Avantasia: Reach out for the Light (feat. Michael Kiske)
8-Edguy - Tears Of A Mandrake (Fucking With F*** - Live DVD)
9-Dee Snider "So What"
10-Dee Snider - You can't stop rock 'n roll W:O:A@ Wacken 2015
11-U.D.O. (Accept) - Winter Dreams 1983 (2008)
12- U D O In The Darkness
13- Cinderella Gypsy Road Live in Moscow Festival 89'
14-The Outlaws-Ghost Riders-Live 1981
15-Scorpions - We'll Burn The Sky
terranobako salaun irratsaxu 2017-05-06
---